For high quality Samsung oven repairs in London, look no further than Domex. We're a fully approved Samsung centre, meaning we're fully trained and certified in carrying out services on Samsung appliances in an effective and manufacturer approved way. Having your oven cared for by an approved service gives you peace of mind that you're getting the very best service for your appliance, helping to extend your appliance's lifespan and ensure it is safe and fully functional.
Any work carried out by our expert technicians comes with a year-long guarantee to give you extra assurance in our services, and with our flexible call-outs and 30 minute courtesy call prior to visit, we offer a fast and reliable service every time.
Samsung Oven Installation
As an approved Samsung service centre, we can also help you with your Samsung oven installation, ensuring that your new appliance is installed safely and correctly, ensuring a long lifespan.
Book your trusted and reliable Samsung oven repairs today
Founded in South Korea in 1938, the Samsung brand has grown to a massive global conglomerate. Among its offerings are its renowned household appliances. They are known for their flexibility, versatility, reliability and quality. One of Samsung's top appliances is their ovens. And if you have a Samsung oven in your kitchen, you'll know that it is durable, energy efficient and that it cooks with smart technology.
However, just like any other appliance on the market, wear and tear can mean that your Samsung oven's functionality will be affected. This can result in your oven overcooking or undercooking your food, malfunctioning or even stopping working altogether. Because we rely on our ovens so frequently, this can place you in a predicament. After all, you need fast, efficient and quality repairs to ensure you get your oven's full functionality back.
Luckily, at Domex, we completely understand what it means when your oven breaks down. That's why we are here to help with our professional and efficient Samsung oven repair service. When you choose Domex, you're choosing a trusted and reliable service partner to ensure you get all the help you need when your Samsung oven doesn't work as well as it should. Whether it's repairs, installation or maintenance—we can help.
Choosing Domex means choosing a trusted name in the industry. Not only are we an Approved Service Partner to multiple global appliance manufacturers, including Samsung, but we also provide a 12-month quality guarantee on the faults we repair and/or the spare parts we fit. And speaking of spare parts, we bring those along with you so that we save you time and hassles.
In fact, your assigned Domex engineer will arrive in a branded and fully-equipped van to ensure that you get the most out of your service, reliably and hassle-free. For your peace of mind, we also strive to keep all our repair jobs as efficient as possible. Nearly four out of every five repair jobs we carry out are completed in just one visit. In addition, your Domex engineer will give you a call up to 30 minutes before their arrival so that we don't waste your time.
All you have to do is book your reliable and trusted oven repair service and we'll take care of the rest. Book by giving us a call or by filling out the online form on our website. It's that easy!
A capable Samsung oven engineer that you can trust
Because we rely on our ovens so frequently, having your Samsung oven malfunction can be a cause for concern. You need a reliable appliance repair service partner that you can trust for quality, reliability and professionalism. That's exactly what we at Domex offer you with each of our appliance repair services, meaning you get the most value when you choose us.
As an Approved Service Partner to multiple global appliance manufacturers, we are a trusted industry name that serves London and the surrounding areas. What's more is that our team of over 70 engineers goes through some of the most rigorous and intensive internal training that not only meets but exceeds industry standards. As a multi award-winning service provider, we have been carrying out appliance repairs for over a decade and your qualified Samsung oven engineer will be able to help you with anything from installation and maintenance to repairs and troubleshooting.
With our exceptional Trustpilot rating, we take great pride in the fact that hundreds of our customers have rated our service as excellent. We bring this promise of quality to every customer we serve and back up our service with a 12-month guarantee on the fault repaired and/or spare parts fitted. As such, with us, you can enjoy complete peace of mind and greater value from a highly professional and efficient service. Get in touch with us today!
We do Samsung oven troubleshooting with precision
With our commitment to providing you with a quality service that's backed by a 12-month guarantee on the fault repaired and/or spare parts fitted, you can rest assured that your assigned Domex engineer will carry out your Samsung oven troubleshooting with precision and accuracy. Our engineers have been providing trusted household appliance repair services for over 10 years and our promise of quality is unmatched.
When you are looking for the right service partner, you can always rely on Domex for a convenient and hassle-free service. With our same-day and next-day appointments in addition to our weekly slots, our engineers will carry out your Samsung oven professionally and efficiently. Simply contact us to book your appointment and enjoy the restored functionality of your oven through high-quality workmanship.
Why Choose Domex Appliance Services?
Fast, Reliable Service
We offer same-day and next day visits. With our outstanding first-time fix rate, 4 out of 5 repairs only need one visit.
Great Value
We quote diagnostic and repair fees separately. You only pay the repair fee if we fix your appliance. If we can't, you just pay for the diagnostic.
You Are in Control
Choose the day and time for us to visit, and we will send you a 3 hour window when our engineer is due to arrive.
We Are Experts
We know appliances and how to repair them. This is why we are trusted by most major manufacturers to be their service partner.
Confidence
You get an industry leading 12 months guarantee on your repair including any electrical / mechanical (non-cosmetic) parts we fit.
Trustworthy
Our experienced engineers are DBS (CRB) checked, trained comprehensively. We have awesome reviews, incredible service scores and multiple awards!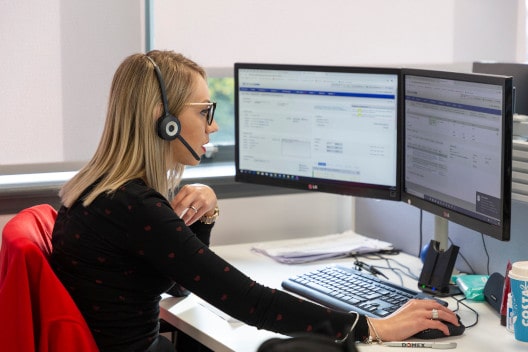 For more information on this or any of our other services, simply get in contact with one of our friendly and knowledgeable advisors today and we'll be happy to lend a helping hand.