Miele works to the simple philosophy Immer Besser or Forever Better, which has inspired their domestic appliances to be both durable and long lasting and has led to their brand being renowned for its unsurpassed product quality.
Industry-grade, high quality Miele kitchen appliances
The Miele brand was established over 120 years ago and it continues to grow from strength to strength by offering some of the highest quality kitchen appliances in the world. Miele products are known for their ergonomic design, their elegant lines as well as the dedication the brand has to overall quality. This is why Miele kitchen appliances are some of the best-recognised and most coveted in the world. Miele customers know what they get. And the brand's commitment to "forever better" means they are constantly striving to improve their offering and give you the very best, always exceeding expectations.
While the Miele brand is known for its exceptional quality, it does happen that an appliance may malfunction and this is where Domex experts come in. As a Miele service partner, we offer competent advice and exceptional service to all Miele customers. And at Domex, we are honoured to be a part of this service partner network. We deal with a wide range of Miele kitchen appliances including washing machines, tumble dryers, cookers and stoves, fridges, freezers, dishwashers and so much more. As we understand that each of our customers has different models and makes and different appliances, we're able to take care of them all for your complete convenience and peace of mind.
Effortlessly resolving your Miele washing machine faults
Your Miele washing machine may, from time to time, display some fault codes which are helpful with diagnostics and troubleshooting problems. Some of the more common Miele washing machine faults may include: 
Improper or irregular water drainage

Broken sensor that affects heating and water

Water intake issues: both hot and cold water

Rotation complications

Problems with heating

Door locking issues

Drainage problems

Sensor pressure problems, etc.
While you may have access to the owner's manual for your washing machine, you shouldn't attempt troubleshooting Miele washing machine problems on your own. Dealing with these problems requires a Miele trained, knowledgeable and experienced technician. At Domex, this is what we offer you. Each of our technicians is background checked, wears an ID badge and will call you up to 30 minutes before arrival to let you know they're on their way. This guarantees you peace of mind and saves you from waiting all day for the technician to arrive. Once at your home, our Domex engineers will ensure they resolve the issue for you, leaving you disruption-free. What's more, four out of five visits by our technicians only require one visit to resolve the issue. This is, efficient service guaranteed.
What's more is that your Miele washing machine repairs in London are sure to give you long-lasting results. This is because we use original spare parts to resolve the issues with your Miele washing machine and our appliance repair engineers know and are knowledgeable in servicing a wider range of Miele makes and models.
Help with your Miele dishwasher faults
Nobody likes to have unclean cutlery and crockery. Let alone greasy dishes with dried or sticky food remnants on them. When your Miele dishwasher starts playing up, it's time to call in the professionals. Luckily, your appliance is smart! It has a built-in system which can quickly and efficiently tell you what's wrong by issuing and displaying various Miele dishwasher fault codes. However, resolving the problem becomes another issue altogether. How can you deal with Miele dishwasher troubleshooting? The answer is simple. Get in touch with us today. Our 70+ technicians are knowledgeable, extensively trained on addressing your Miele dishwasher faults effortlessly, quickly and at your convenience.
In fact, Domex specialists are fully qualified to handle all sorts of Miele dishwasher issues. Don't need to wash up by hand. Trust and rely on our technicians to help you resolve this unpleasant situation and let you get on with your life, enabling you to focus on the things that truly matter most to you. So, for your Miele dishwasher repairs in London, we're just a call or a click away!
A reliable service to resolve your Miele fridge freezer problems
Miele fridge freezers are well known for their quality, efficiency, ergonomic design and ability to keep food fresh. Yet, it sometimes happens that you experience some Miele fridge freezer problems. This can be exemplified by issues such as water leaks, improper cooling, heating up of compartments that are meant to be cool, inadequate ventilation, wiring issues and more. Although it may be easy to diagnose the challenge in some cases by looking at the error code displayed on the screen, in other cases the trained eye and steady hand of a professional will be required to help resolve and troubleshoot the problem. Our engineers are specialists in Miele fridge freezer repairs. So, if you have any such appliance problems, let our pros help you addressing the issue and ensuring that your fridge freezer works optimally as it should.
Clearing up any Miele condenser dryer problems you may have – seamlessly
The engineering behind the creation of a Miele condenser dryer or tumble dryer is practically flawless. This is why so many Miele kitchen appliances last for a period that averages 20 years, offering customers an impressive and a high quality product. However, when your Miele tumble dryer experiences malfunctions, this can leave you feeling frustrated and wondering what to do. From damp clothes to water leaks or even improper spinning, there are various problems that may arise. For your Miele tumble dryer troubleshooting, you can rely on Domex professionals to carry out effective and efficient repairs that will save you a lot of time and money.
So, how do our engineers deal with Miele tumble dryer repairs? They start off by being exceptionally well prepared. They come fully equipped for the visit to carry out the repairs with a wide range of parts to suit the make and model of your Miele appliance. This helps us complete four out of five repairs with only one visit. This way, you can rest assured that your Miele tumble dryer problems will be resolved in the quickest and most efficient way possible.
So if your Miele appliance experiences any problems or faults, make sure you call in an expert to help repair it to the best standards possible. The team at Domex have years of experience working with all types and models of Miele appliance, ensuring they can diagnose any problem and repair it efficiently. We offer a wide range of Miele appliance repair services, including repairs for washing machines and fridge freezers, among many other appliances.
Why Choose Domex Appliance Services?
Fast, Reliable Service
We offer same-day and next day visits. With our outstanding first-time fix rate, 4 out of 5 repairs only need one visit.
Great Value
We quote diagnostic and repair fees separately. You only pay the repair fee if we fix your appliance. If we can't, you just pay for the diagnostic.
You Are in Control
Choose the day and time for us to visit, and we will send you a 3 hour window when our engineer is due to arrive.
We Are Experts
We know appliances and how to repair them. This is why we are trusted by most major manufacturers to be their service partner.
Confidence
You get an industry leading 12 months guarantee on your repair including any electrical / mechanical (non-cosmetic) parts we fit.
Trustworthy
Our experienced engineers are DBS (CRB) checked, trained comprehensively. We have awesome reviews, incredible service scores and multiple awards!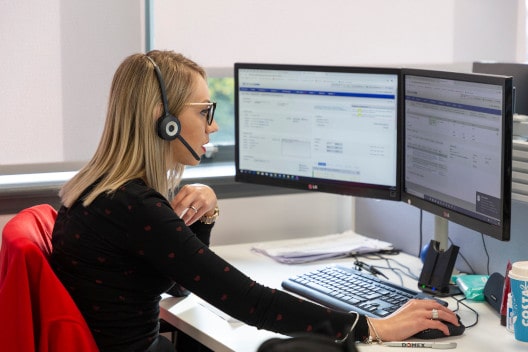 We have a huge stock of high quality replacement parts available, either on our service vehicles or at our warehouse, so you can be sure that we won't hold up your repair waiting for spare parts, and with our 3 hour time slots, and with weekend appointments available, our service is always reliable and convenient.
Contact us today to find out more about our professional Miele appliance repairs service.