Tumble dryers can encounter faults at any time, regardless of the age or model of the machine. These faults can often occur without warning, and they can be of varying severity, which is why we offer our superb Hoover tumble dryer repairs service for all our customers.
The team at Domex are fully trained and qualified in the repair of faults of all types and severity on machines of all models and ages. For more information about the repairs service that we provide for Hoover tumble dryers, get in touch with us today and we'll be more than happy to help.
HOOVER TUMBLE DRYER INSTALLATION
Here at Domex, we provide the highest quality Hoover tumble dryer installation service to our customers at excellent rates. No matter what model your new tumble dryer is, we can install it to the highest standard in your home in a quick, efficient and professional manner. Our team are fully qualified and trained, so talk to Domex today for the best Hoover tumble dryer installation service possible.
COMMON HOOVER TUMBLE DRYER PROBLEMS THAT WE FIX
Our team of dedicated experts can fix an array of problems that can occur with any tumble dryer at any time. Whether it is a minor fault or a complete breakdown, we can be with you at short notice to get your machine back to full working order as quickly as possible.
Why Choose Domex Appliance Services?
Fast, Reliable Service
We offer same-day and next day visits. With our outstanding first-time fix rate, 4 out of 5 repairs only need one visit.
Great Value
We quote diagnostic and repair fees separately. You only pay the repair fee if we fix your appliance. If we can't, you just pay for the diagnostic.
You Are in Control
Choose the day and time for us to visit, and we will send you a 3 hour window when our engineer is due to arrive.
We Are Experts
We know appliances and how to repair them. This is why we are trusted by most major manufacturers to be their service partner.
Confidence
You get an industry leading 12 months guarantee on your repair including any electrical / mechanical (non-cosmetic) parts we fit.
Trustworthy
Our experienced engineers are DBS (CRB) checked, trained comprehensively. We have awesome reviews, incredible service scores and multiple awards!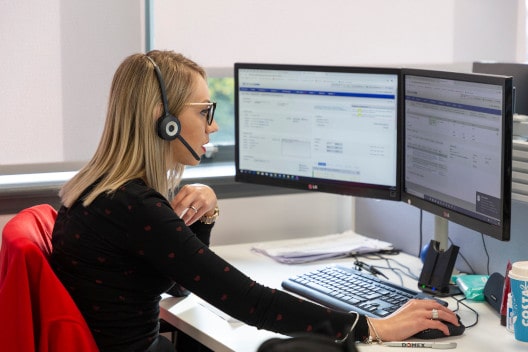 We fix problems including:
Faulty heaters
Faulty thermostats
Blockages
Faulty belts
Motor issues
Bearing problems
For more information, get in touch with us today and we'll be more than happy to help you.