As leading experts when it comes to household appliances, here at Domex we provide Smeg washing machine repairs so that you never have to be without the use of your machine. For your peace of mind we even offer a 1 year guarantee on any of the work we carry out on your Smeg appliance.
SMEG WASHING MACHINE INSTALLATION
Getting your washing machine set up correctly can save you a lot of time and energy, which is why our professional team carry out Smeg washing machine installations. We can ensure that all components of your machine are correctly installed ready for you to use immediately, allowing you to get on with your daily tasks with as little hassle and stress as possible.
Your high-quality Smeg washing machine repairs 
The high quality Italian Smeg brand was established in the late 1940s and over the past half a century and more, it has become renowned for its innovative household appliances that are known for their retro design, high quality craftsmanship, wide range of colours, innovative technology and iconic style. Among these are Smeg washing machines, which are distinguished in the industry due to their innovative features and wide range of functionalities. 
If you are a Smeg washing machine owner, you'll already be aware of your washer's great qualities. However, much like any appliance from any manufacturer, they do go through wear and tear and at times may require maintenance, repairs, upkeep or even the replacement of parts. This is where Domex comes in with your high quality and professional Smeg washing machine repairs.
With us, you can count on professionalism and efficiency through and through. With our appliance repair service for your washing machine, you can avail of a 12-month quality guarantee that gives you lasting peace of mind knowing that your washer is in capable hands and that its functionality will be restored due to the outstanding workmanship that our engineers offer. In fact, our engineers go through such rigorous internal training that we not only meet but exceed the standards required by the industry. In addition to this, we are considered an Approved Service Partner to multiple global brands, including Smeg, which means that they have full faith in our ability to repair their washing machines to the highest quality standards.
When you choose Domex for your washing machine repair service, you are choosing a trusted household name and a multi award winning appliance repair service provider who is ready to be of service to you. After booking your appliance repair appointment with us, your Domex engineer will give you a call up to 30 minutes before their appointment and will ensure that your repair job is completed as swiftly as possible. 
That's right, as part of our mission, we strive to ensure that we keep follow up visits to an absolute minimum to ensure that we don't waste your time. We are a reliable service provider that places strong emphasis on quality repair work done by a professional engineer in a timely manner that's convenient for you and meets your needs.
A highly qualified Smeg washing machine engineer to meet your repair needs
We all know how frustrating and cumbersome it is when your washing machine starts malfunctioning or not working at all. It means piles of laundry building up, no clean clothes to wear and an unforeseen and unplanned-for expense that you just didn't budget for. Don't worry. At Domex, we completely understand this situation and we're here to help. 
When you choose our Smeg washing machine repair service, you are choosing a trusted household name in the industry. We have an exceptionally high Trustpilot score where over 2,000 of our customers have rated our service as excellent. We also take pride in the fact that we're a multi award-winning service provider who puts you at the heart and centre of everything we do.
When you contact us for your washing machine repairs, whether by phone or online, you can count on a professional Smeg washing machine engineer to attend to the repair job. Bear in mind that these engineers have gone through some of the most stringent training in the industry and that this training not only meets but exceeds the quality standards as expected in the industry. 
This is just one of the reasons why when you choose Domex, you are choosing an Approved Service Partner to many global appliance manufacturers who trust us with the repairs of their appliances. What's more is that you won't have to worry about waiting for days on end for your spare parts to arrive. Your engineer will bring those along with them. And you also get a 12-month quality guarantee for greater peace of mind. 
Smeg washing machine troubleshooting with a quality guarantee
With Domex as your chosen appliance repair service provider, you are choosing a trusted household name. With us, you can count on the fact that your appliance will be well taken care of by our highly experienced engineers. 
In fact, each of our 70+ engineers have all gone through the same high quality training to ensure that they provide you with the best service possible. When they arrive at your home to undertake the repair job, you can count on them for accurate diagnostics and thorough Smeg washing machine troubleshooting. 
They'll give you a call up to 30 minutes before their appointment and strive to ensure that your repair needs are met in as little as one visit. Whether you require maintenance, upkeep, spare parts or repair work, our engineers can be fully relied upon to give you greater service satisfaction and more peace of mind.
Why Choose Domex Appliance Services?
Fast, Reliable Service
We offer same-day and next day visits. With our outstanding first-time fix rate, 4 out of 5 repairs only need one visit.
Great Value
We quote diagnostic and repair fees separately. You only pay the repair fee if we fix your appliance. If we can't, you just pay for the diagnostic.
You Are in Control
Choose the day and time for us to visit, and we will send you a 3 hour window when our engineer is due to arrive.
We Are Experts
We know appliances and how to repair them. This is why we are trusted by most major manufacturers to be their service partner.
Confidence
You get an industry leading 12 months guarantee on your repair including any electrical / mechanical (non-cosmetic) parts we fit.
Trustworthy
Our experienced engineers are DBS (CRB) checked, trained comprehensively. We have awesome reviews, incredible service scores and multiple awards!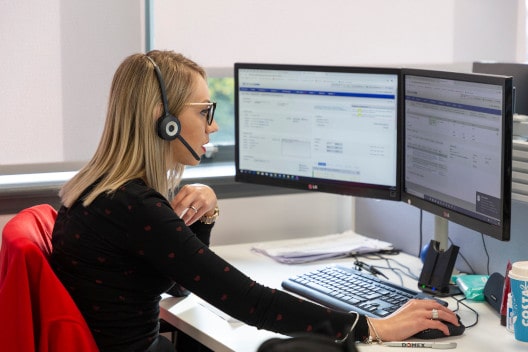 Over time, every appliance can develop issues and faults, but here at Domex there are a variety of common Smeg washing machine problems that we fix. Whether you have a faulty motor, a water leak or a door lock error, we can help solve your issue safely and efficiently.
Contact us today for more information about our Smeg washing machine services and our friendly team will be happy to assist you – they can even arrange for a visit from one of our engineers.