For premier Smeg oven repairs, then look no further than Domex. Our team of professional engineers are dedicated to getting your oven back to working order – ensuring you can still create all your favourite dishes without disrupting your daily routine. All our repairs come with a 1 year guarantee to give you peace of mind when we repair your oven.
Smeg oven installation
The installation of your oven should always be done by someone with the right knowledge and expertise. That's why our expert team are always on hand to ensure your Smeg oven installation goes as smoothly as possible, leaving you with a safe and immediately usable oven to carry out your cooking needs.
Your expert Smeg oven repair service with a quality guarantee
The Smeg brand is easily recognised by its funky and stylish retro designs. The same is true for its range of high-quality ovens. For over 50 years, this brand has been offering households across the world reliable household appliances, renowned for their versatility, energy efficiency and great functionalities. Hundreds of thousands of households rely on Smeg for their cooking needs. And Smeg truly delivers.
But as with any appliance, regular use and wear and tear may mean that your Smeg oven will not always work optimally. When you're faced with such a situation, you need an expert Smeg oven repair service that gives you the assurance you need in the restored functionality of your appliance. This is where the experts in the industry—Domex—come to the fore.
With our oven repair service for Smeg, you are assured of quality through and through. In fact, we are so confident in our ability to repair your Smeg oven that we provide a 12-month quality guarantee on the fault repaired and/or spare part fitted.
And when it comes to spare parts for Smeg ovens, we assure you that you don't have to wait for days or weeks for the original spare part to arrive. That's because your Domex engineer will arrive at your home, ready to carry out the repair job, with the right spare parts in stock in their branded vans. This means you'll save on a lot of time and hassle as we get your oven working optimally once again as efficiently as possible.
Apart from our 12-month guarantee, you can also trust the fact that we are an Approved Service Partner to multiple global appliance brands and manufacturers. With us, you will be assigned a professional and highly knowledgeable Domex engineer who goes through some of the most intensive training that is renowned in the industry to exceed your expectations and quality standards.
In addition to all this, your assigned engineer will give you a call up to 30 minutes before their scheduled appointment at your home to ensure that you don't sit around all day waiting for the repair job to be carried out. We have been providing a courteous and professional service for over 10 years and continue to strive for excellence in every repair job that we carry out.
Thousands of customers have trusted us with their repair service and have rated our service as exceptional on Trustpilot. Serving London and the surrounding areas, we have become a trusted household name for quality domestic appliance repairs. With so many who have placed their trust in us, shouldn't you?
An experienced and highly skilled Smeg oven engineer
When your Smeg oven breaks down, you're right to feel frustrated and upset. We need our ovens on a daily basis to create culinary masterpieces and to ensure we eat healthy meals. But it does happen from time to time that you may need a Smeg oven repair service or maintenance and installation. Regardless of your situation, you need an experienced Smeg oven engineer who you can rely on and trust for your Smeg oven repair needs.
At Domex, our engineers truly stand out from the crowd because they go through some of the most intensive and rigorous internal training available. In fact, our training not only meets but exceeds the industry standards for quality. As such, we are an Approved Service Partner to multiple global appliance manufacturers and we strive to offer a quality service for every single repair job.
We take our repair service so seriously that we also offer a 12-month quality guarantee to give you greater service satisfaction and more peace of mind. With us, your appliance repair service is now easy to book and hassle-free. Simply give us a call or book online and our friendly team will assign an engineer to your case at your convenience and whenever it suits you.
Smeg oven troubleshooting you can always count on
Having your Smeg oven malfunction or stop working altogether is often an unexpected problem that's also an inconvenience. You will need to find a reliable appliance repair service partner who can carry out your Smeg oven troubleshooting as professionally and efficiently as possible.
For this reason, you can always count on Domex for your appliance repair needs because our professional engineers provide some of the best quality workmanship in the industry. With us, you can not only avail of our 12-month guarantee on the fault repaired and/or spare parts fitted. You can also trust an Approved Service Partner that's multi award winning and who has an exceptional Trustpilot rating, left by hundreds of satisfied customers from London and the surrounding areas.
When you need a professional appliance repair service, call on us to help. You can book your same-day or next-day service with us—or even a regular weekday appointment—by giving us a call or booking online. Our friendly team is at your service and ready to be of help in any way we can.
Why Choose Domex Appliance Services?
Fast, Reliable Service
We offer same-day and next day visits. With our outstanding first-time fix rate, 4 out of 5 repairs only need one visit.
Great Value
We quote diagnostic and repair fees separately. You only pay the repair fee if we fix your appliance. If we can't, you just pay for the diagnostic.
You Are in Control
Choose the day and time for us to visit, and we will send you a 3 hour window when our engineer is due to arrive.
We Are Experts
We know appliances and how to repair them. This is why we are trusted by most major manufacturers to be their service partner.
Confidence
You get an industry leading 12 months guarantee on your repair including any electrical / mechanical (non-cosmetic) parts we fit.
Trustworthy
Our experienced engineers are DBS (CRB) checked, trained comprehensively. We have awesome reviews, incredible service scores and multiple awards!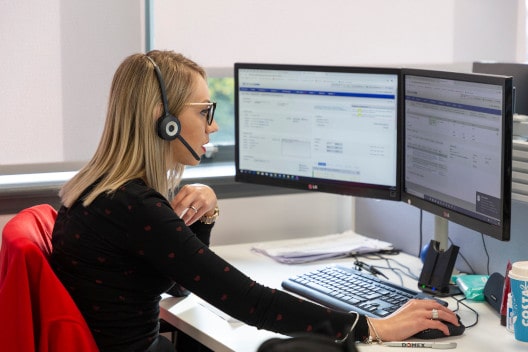 There is nothing more frustrating than a poorly performing oven, thermostat problems or fan and motor issues. These are just some of the common Smeg oven problems that we fix here at Domex. With fully trained engineers, we make sure your oven is back up and running as quickly and efficiently as possible.
If you'd like to arrange for a visit from one of our qualified engineers, or if you'd like more information about any of our services, simply contact us today.