If your Siemens washing machine has broken down, or if you suspect it isn't performing as it should, you can count our expert team of engineers at Domex. We provide Siemens washing machine repairs throughout London.
Through our reliable repair service, you needn't be without the use of your washing machine for long. In addition to repairs, we also offer Siemens washing machine installation for anyone in need of professional assistance.
Quality repairs on Siemens integrated washing machines
Headquartered in Munich, Germany the Siemens brand was established over 175 years ago and it is renowned for its quality craftsmanship on its appliances. Specialising in a range of domestic appliances, amongst others, Siemens is also well known for its washing machines. 
Trusted for their longevity, power and quality, it may sometimes happen that your Siemens washing machine requires repairs. The fault may be small and easy to fix or it may require a more in-depth service that requires the use of spare parts. In either case, the Domex engineers can be trusted to provide you with a high-quality Siemens washing machine repair service that will leave you satisfied with the results. 
As an Approved Service Partner to many global appliance brands including Siemens, our engineers go through a rigorous internal training process that adheres to the highest quality standards in the industry. 
As such, they are more than well-prepared to meet your appliance repair needs. With over 70 engineers in our midst and years of experience in serving our community, you can always rely on Domex to help you with your Siemens washing machine repairs.
Siemens washing machine repairs performed by trusted engineers
The Domex Siemens washing machine repair service begins with you getting in touch with us to make your appointment. After this has been scheduled, your engineer will call you up to 30 minutes prior to their arrival so that you can plan your day ahead of time. In addition to this, they will proceed to diagnose the washing machine's problems and then attend to troubleshooting and repairing it. 
What makes our service stand out from the rest is that our engineers arrive at your doorstep fully equipped with a range of spare parts to ensure that you get the most out of your scheduled appointment. For this reason, we have estimated that nearly four in every five visits by our trusted engineers result in a job well done and a satisfied customer. 
It may sometimes occur that a follow-up visit is required, but these cases are rare and our technicians strive to provide you with a swift and efficient resolution to the washing machine problems you may be experiencing. 
We all know that damp clothes and loads of piled-up laundry are not a pleasant thing to think about. Neither is the thought of your Siemens washing machine not spinning properly or stopping mid-cycle. This is why to offer you more convenience and peace of mind, we also provide you with a 12-month guarantee on the fault repaired and/or the spare part fitted. 
Domex is an award-winning service provider which takes great pride in our service to our customers. Perhaps this is why we have such an excellent reputation among our client base. They have awarded us with an exceptional Trustpilot rating that we are honoured to uphold. We seek to ensure that your service is a combination of both convenience for you and quality, efficiency and professionalism on the part of the engineer providing the repair work. 
Rest assured that our engineers are thoroughly trained to deal with any Siemens washing machine model and that they will be able to resolve your issue in a timely manner. For your convenience, we also offer same and next-day appointments as well as visits in the evenings and over the weekends. 
Now you no longer need to let your washing machine repair needs stop you from living your life in the best way you know how. Leave it to our experts and we'll take care of another hassle that you can cross off your to-do list.
Siemens washing machine servicing that you can always rely on
When it comes to washing machine problems, the number of potential issues that could be the cause of your appliance not working as it should can be exponential. You need a qualified and professional Siemens washing machine engineer to diagnose and repair your appliance as opposed to just anyone who claims to have a qualification. 
Because our engineers are so thoroughly trained internally, upholding some of the highest industry standards, they are true professionals in the real sense of the word. They are also DBS-checked for your security. 
All that you have to do now is get in touch with us for your seamless Siemens washing machine repair service to not only prolong the life of your appliance but to give you greater security and peace of mind that your appliance will be able to function as optimally as it can. Simply get in touch with us by giving us a call or fill in the easy online booking form on our website. 
We'll schedule your appointment and you can then await the arrival of your engineer at the scheduled time. We are very happy to be of service to you and delight in every job we undertake, ensuring that our clients are satisfied with our overall appliance repair service. Don't hesitate and reach out to us. We are more than willing to assist you.
Why Choose Domex Appliance Services?
Fast, Reliable Service
We offer same-day and next day visits. With our outstanding first-time fix rate, 4 out of 5 repairs only need one visit.
Great Value
We quote diagnostic and repair fees separately. You only pay the repair fee if we fix your appliance. If we can't, you just pay for the diagnostic.
You Are in Control
Choose the day and time for us to visit, and we will send you a 3 hour window when our engineer is due to arrive.
We Are Experts
We know appliances and how to repair them. This is why we are trusted by most major manufacturers to be their service partner.
Confidence
You get an industry leading 12 months guarantee on your repair including any electrical / mechanical (non-cosmetic) parts we fit.
Trustworthy
Our experienced engineers are DBS (CRB) checked, trained comprehensively. We have awesome reviews, incredible service scores and multiple awards!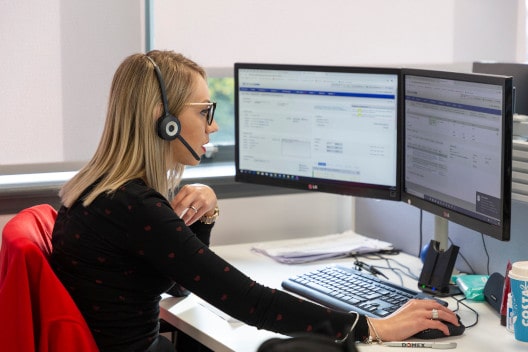 All our repair work comes with a one year guarantee, giving you confidence in our work when your Siemens washing machine encounters a fault.
We provide same day, evening and weekend call-outs, helping to work appointments around your schedule. Simply contact us today to discuss your Siemens washing machine repair requirements.