At Domex we're committed to providing quality services to appliances of all brands, and in order to do so, we're an approved centre to work on all the major appliance brands. As an approved Samsung centre, we can repair any faults on your Samsung dishwasher in line with the manufacturer's recommendations, as well as offer you a full year guarantee on any work we carry out on your dishwasher.
Our Samsung dishwasher repairs are carried out on your own premises, and with our same day evening and Saturday call-outs, we can guarantee a reliable and fest service.
All of our technicians are fully qualified and highly trained, so can competently remedy your broken appliance in no time, and with our average rating of 4.8 out of 5 from our previous happy customers, you can be confident that you're getting the very best service you can.
Samsung Dishwasher Installation
As well as our maintenance services, we offer Samsung dishwasher installations, giving you the confidence that your appliance is in the very best hands from the very beginning. Whether you're not confident in your own abilities to install your dishwasher, or simply want to let someone qualified take care of the installation, we'll be happy to help you get set up.
Your professional and highly reliable Samsung dishwasher repairs
Founded in 1938, the Samsung brand is known the world over for its quality dishwashers. These appliances have innovative designs and operate with advanced washing technology. In addition, they operate quietly and have smart features, along with being energy efficient and having adjustable racks and interiors. Over the past few decades, Samsung dishwashers have truly come to the fore as some of the world's leading dishwashers.
If you are a proud owner of such an appliance, you'll be well aware of its great functionalities. But no matter how great a household appliance brand is, there will sometimes be maintenance or repair-related challenges that you'll need to address. Because having a dishwasher can be a costly experience, the last thing you need is to go out and purchase a new one. Save time, hassle, costs and resources and have your Samsung dishwasher repairs done by a reputable appliance repair service provider.
Choose Domex when you are looking for Samsung dishwasher repair near you for our professionalism and trustworthiness. With us, you're assured of quality all the way through. From booking your service to getting your repair or maintenance service carried out, we always put you and your needs first.
We do this by relying on our trusted Domex engineers to give you the best and most accurate diagnostics and repairs that's backed by quality workmanship. In addition to this, our service comes with a 12-month guarantee on the fault repaired and/or spare parts fitted. With regard to the spare parts, we ensure that we bring those along with us in our branded vans to keep all follow up visits to an absolute minimum. In particular, nearly four out of every five repair jobs we carry out are completed in as little as one visit. All this aims to ensure we save you time. Your assigned engineer will also ensure that they give you a call up to 30 minutes before their arrival so that you don't waste your day or have to rearrange your schedule.
Our multi award-winning service is available through same-day, next-day or regular weekday service slots at your convenience. We assure you that our friendly and professional team is on standby ready to help resolve your Samsung dishwasher problems as efficiently and professionally as possible. As an Approved Service Partner to multiple global brands, including Samsung, thousands of customers have trusted our reliable service. Shouldn't you?
A highly qualified Samsung dishwasher repairman to meet your repair needs
When you choose Domex for your Samsung dishwasher repair needs, you are choosing exceptional quality and professionalism with your service. One of the reasons for this is that your Domex Samsung dishwasher repairman is among the most highly trained in the industry. Our repair engineers go through some of the most intense and vigorous internal training that not only meets but exceeds the industry's quality standards. That's just one of the reasons why we are considered an Approved Service Partner to multiple global household appliance brands and manufacturers. With us, you're assured of efficiency and professionalism all the way through – from calling us to book your service to the actual carrying out of the repair job. Your assigned engineer will also ensure that they give you a call up to 30 minutes before their appointment to ensure we don't waste your valuable time. And we'll do our very best to keep our service as efficient as possible. In fact, we strive to keep all repair job follow up visits to an absolute minimum. Nearly four out of every five repair jobs are completed in one visit, saving you time, putting you first.
Helping resolve a broad range of Samsung dishwasher problems
Are you experiencing Samsung dishwasher problems? Perhaps your Samsung dishwasher is not draining? Alternatively, it's possible that your Samsung dishwasher is not cleaning as it should, leaving you with unclean crockery and cutlery.
There's no need to worry because with Domex at your side, your appliance repair service needs are covered. Our engineers are trained to accurately diagnose and repair a broad variety of Samsung dishwasher problems, meaning that whether you have a fault code appearing on your display screen or your dishwasher simply won't start, you've come to the right place with us.
At Domex, we assure you of professionalism and take great pride in our ability to resolve a wide range of dishwasher problems. Our repair service is backed by a 12-month guarantee on the fault repaired and/or spare parts fitted so that you can have greater assurance and peace of mind in the longevity and restored functionality of your dishwasher.
Why Choose Domex Appliance Services?
Fast, Reliable Service
We offer same-day and next day visits. With our outstanding first-time fix rate, 4 out of 5 repairs only need one visit.
Great Value
We quote diagnostic and repair fees separately. You only pay the repair fee if we fix your appliance. If we can't, you just pay for the diagnostic.
You Are in Control
Choose the day and time for us to visit, and we will send you a 3 hour window when our engineer is due to arrive.
We Are Experts
We know appliances and how to repair them. This is why we are trusted by most major manufacturers to be their service partner.
Confidence
You get an industry leading 12 months guarantee on your repair including any electrical / mechanical (non-cosmetic) parts we fit.
Trustworthy
Our experienced engineers are DBS (CRB) checked, trained comprehensively. We have awesome reviews, incredible service scores and multiple awards!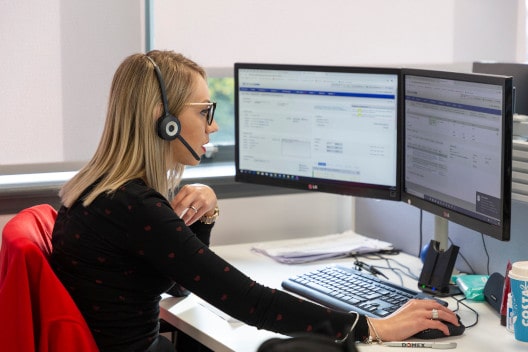 Get in contact today for more information on any of our services.