Being an approved service centre for LG appliances you can count on us to get your LG washing machine repaired, we know that to be without this important home appliance just doesn't bear thinking about. To give you extra peace of mind we offer a 1-year guarantee on the work we carry out.
The efficient running of your household appliances is as important to us as it is to you, that's why we provide full diagnostics, parts and labour, removing the worry of sourcing parts and spiralling costs.
An Approved Service Partner for your LG washing machine repair needs
The LG brand, formerly known as Lucky-Goldstar, was founded in South Korea in the coastal city of Busan in 1947. Today, the brand is synonymous with quality workmanship and employs over 200,000 people. LG washing machines are complicated appliances that require an expert service that is performed only by trusted professionals. 
At Domex, our force of over 70 qualified engineers who are trained to the highest standards, makes us an Approved Service Partner for multiple global appliance brands, which is a stamp of quality that we are very proud of.
Despite its strong performance, it is possible that you will need an LG washing machine repair service at some point in time. This is because like any household appliance, it goes through wear and tear. Also, some parts may need to be replaced to extend the longevity of your machine and to ensure its durability. 
For example, it is possible that when our engineer arrives at your home, they may diagnose the problem and let you know that you will need to replace the bearings on an LG washing machine. This is just one of the things that could go wrong. And because our engineers are so well trained, they can handle a whole range of other problems that may arise.
At Domex, we completely understand how disruptive a faulty LG washing machine may be to your daily plans. It's not just a matter of dirty laundry piling up. It's also a matter of leaks, malfunctions, the machine stopping mid-cycle or not washing at all. This can leave you in a conundrum but you don't have to worry. As part of our service over the years, we have established that it takes just one visit in nearly four out of five cases for our engineers to resolve your LG washing machine problem. 
This is an exceptional stamp of quality and one that we take great pride in. We also offer a 12-month guarantee on faults fixed and/or spare parts fitted for greater peace of mind and improved performance of your washing machine. And speaking of spare parts, you don't have to source them yourself. Our engineers will do that for you so that the issue can be resolved as swiftly and efficiently as possible.
Quality LG washing machine servicing when you need it most
Problems that may arise with your LG washing machine may seem like a headache at first. But it doesn't have to be this way. By entrusting your issue to our Domex engineers, you can rely on a problem resolved in a swift and efficient manner. As an Approved Service Partner for multiple global appliance manufacturers, we take our work seriously. 
We also don't wish to inconvenience you in any way and know that you don't have time to sit around for a repair person to arrive. This is why we will call you up to 30 minutes before the scheduled appointment with your engineer and they will get to work diagnosing and resolving the issue with your LG washing machine. For your convenience, we also offer same and next-day appointments, as well as appointments in the evenings and on weekends. 
Sometimes, the problem you are facing with your LG washing machine is small, at other times it is serious. But if you undertake to have LG washing machine maintenance carried out, you will prolong the life of your appliance, maintain its warranty for longer and enjoy its functionalities for your convenience. 
Domex is an appliance repair service provider that takes our customers' needs seriously. We strive to reach a positive outcome for every customer we serve. This is illustrated by our exceptionally high Trustpilot rating, left by multiple happy and satisfied customers. 
We strive to offer you both a professional service and a convenient one at the same time. We believe that your peace of mind is our success and we resolve to do that for you by ensuring that your LG washing machine repair needs are carried out as professionally and efficiently as possible.
Professional LG washing machine repair at home that you can always rely on
If you are in need of professional LG washing machine repairs, you know that you can always rely on Domex for a quality and professional service. We uphold high industry standards and our engineers are exceptionally well trained. They are also DBS checked for your safety and peace of mind. And we ensure that our service to you is of the highest quality possible from every possible angle. To reach out to us is as easy as picking up the phone. That's right. All you have to do is give us a call and we'll happily attend to your LG washing machine repair needs. 
You can also leave a note for us through the online form on our website and we'll take it from there. Of course, we offer a variety of time slots for your convenience so that you can plan your day ahead better. Simply get in touch with us and have one more hassle taken care of by professionals you can rely on.
Why Choose Domex Appliance Services?
Fast, Reliable Service
We offer same-day and next day visits. With our outstanding first-time fix rate, 4 out of 5 repairs only need one visit.
Great Value
We quote diagnostic and repair fees separately. You only pay the repair fee if we fix your appliance. If we can't, you just pay for the diagnostic.
You Are in Control
Choose the day and time for us to visit, and we will send you a 3 hour window when our engineer is due to arrive.
We Are Experts
We know appliances and how to repair them. This is why we are trusted by most major manufacturers to be their service partner.
Confidence
You get an industry leading 12 months guarantee on your repair including any electrical / mechanical (non-cosmetic) parts we fit.
Trustworthy
Our experienced engineers are DBS (CRB) checked, trained comprehensively. We have awesome reviews, incredible service scores and multiple awards!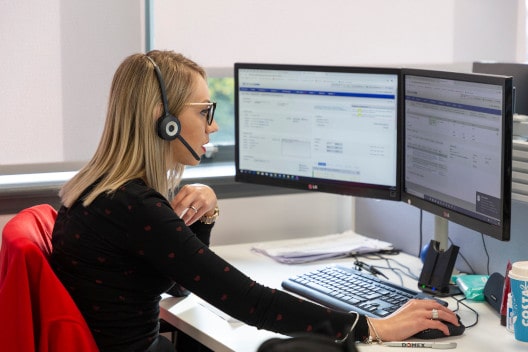 If you notice your LG machine is run down or less efficient of repair then look no further than Domex for LG washing machine repairs.
We try to be as flexible as possible when helping you because we know our customers lead busy lives. At your request we can provide same day, evening or weekend visits for repairs, maintenance or installation.