With over a decade's worth of experience in the appliance repair industry, Domex are perfectly placed to carry out Hotpoint oven repairs for customers across London and the Home Counties. With over 20 field engineers available, we can offer same day, evening and weekend visits to get your oven back up and running in no time.
Hotpoint oven installation
The oven is the centrepiece for many kitchens, so ensuring that it is correctly installed is vital. Domex hold full Gas Safe and F-Gas certification, so you can rest assured that your Hotpoint oven will be fitted safely and efficiently. We also offer a 1 year guarantee on all parts and labour for your peace of mind.
Expert Hotpoint oven repairs for your peace of mind
With over a century to its name, the Hotpoint brand has been producing high-quality domestic appliances that are used in thousands of homes across the UK. Known for their reliability, Hotpoint ovens are just one appliance in the brand's portfolio of goods.
And if you have a Hotpoint oven, you know just how well it can cook your casseroles, roasts and so much more. However, when your Hotpoint oven starts malfunctioning, this can cause concern. It's only natural that you'll be worried about food that is overcooked or undercooked and this shouldn't be the case.
Instead of thinking about purchasing a new oven, we highly recommend that you have it professionally repaired so that you can enjoy the full functionality of your Hotpoint oven for longer. That's where we at Domex come in with our professional Hotpoint oven repairs that give you greater and lasting peace of mind. How do we achieve this?
Firstly, we are a trusted and Approved Service Partner to multiple global appliance brands and manufacturers, meaning that they fully trust our capacity to repair any of their appliances. In addition to this, our engineers go through some of the most rigorous internal training that not only meets but exceeds industry standards. What's more is that once your service with us is completed, you'll get a 12-month quality guarantee on the fault repaired and/or spare part fitted, so that you can rest assured that the same problem won't recur in the near future.
As a multi award-winning appliance repair service provider, we are trusted by thousands of households across London and the surrounding areas. In fact, we have an exceptional Trustpilot rating, where thousands of happy customers have raved about our friendly and professional service. We take pride in our ability to resolve any challenge your Hotpoint oven may have. And we also ensure that we don't waste your time and resources.
We do this by ensuring that your assigned Domex engineer gives you a call up to 30 minutes before their appointment and we also strive to keep all follow up visits to an absolute minimum. This is achieved by ensuring that your engineer arrives fully equipped with all the spare parts and tools needed to carry out a thorough job that gives you satisfaction and peace of mind.
Trusted and experienced Hotpoint oven engineers
One of the things that we take great pride in at Domex is the quality of our engineers' workmanship on your oven repairs. We provide quality assurance to each and every customer through our 12-month guarantee on faults repaired and/or spare parts fitted. And we can provide this guarantee because we have full faith in our engineers' abilities to resolve practically any Hotpoint oven problem.
We are sure of their professionalism and skills because we put them through some of the toughest internal training possible. In fact, this training not only meets but exceeds the industry standards. And that's why we can assure you that once your Domex Hotpoint oven engineer arrives for the repair job at your home, you can have greater peace of mind knowing that your appliance is in safe and capable hands.
We all know how stressful a faulty oven can be. Not to mention that it can be unsafe for you to try and fix it yourself. That's why relying on a trusted household appliance repair provider is the best route to take. Give us a call or simply fill in the form on our website and we'll gladly book your same-day, next-day or regular weekday service.
Professional Hotpoint oven troubleshooting and accurate diagnostics
When you need accurate, fast, reliable and professional Hotpoint oven troubleshooting, you can always count on the Domex engineers to help. With over 10 years of experience in repairing household appliances in London and the surrounding areas, with us you can also take advantage of our quality 12-month guarantee on the faults repaired and/or spare parts fitted. When it comes to spare parts, your assigned engineer will bring those along with them. This is to ensure that we don't waste your time waiting for days or even weeks for an original part to arrive. In addition, we strive to keep all follow-up visits to an absolute minimum so that your plans aren't negatively affected. All you have to do to book your service is give us a call or fill in your details on the online form on our website. It's that easy! We are waiting to hear from you! Get in touch to book your service today!
Why Choose Domex Appliance Services?
Fast, Reliable Service
We offer same-day and next day visits. With our outstanding first-time fix rate, 4 out of 5 repairs only need one visit.
Great Value
We quote diagnostic and repair fees separately. You only pay the repair fee if we fix your appliance. If we can't, you just pay for the diagnostic.
You Are in Control
Choose the day and time for us to visit, and we will send you a 3 hour window when our engineer is due to arrive.
We Are Experts
We know appliances and how to repair them. This is why we are trusted by most major manufacturers to be their service partner.
Confidence
You get an industry leading 12 months guarantee on your repair including any electrical / mechanical (non-cosmetic) parts we fit.
Trustworthy
Our experienced engineers are DBS (CRB) checked, trained comprehensively. We have awesome reviews, incredible service scores and multiple awards!
COMMON HOTPOINT OVEN PROBLEMS THAT WE FIX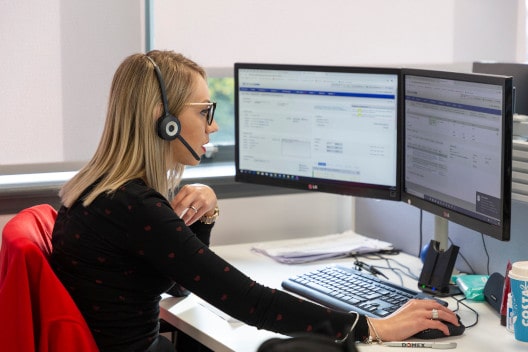 From gas or electric faults to issues with temperature control, Domex are on hand with the solution whatever problem you have with your Hotpoint oven. With thousands of spare and replacement parts at our warehouse and in our service vehicles, we can rectify all faults in a fast and reliable manner.
Get in touch with Domex today to organise your Hotpoint oven repair or installation.