An essential part of your daily routine is your oven, you need it working morning, noon and night so when you need repairs for your Bosch oven you can count on Domex to get the job done – plus, with a 1 year guarantee on all our repairs you know you're covered.
We can provide a range of services for your Bosch oven but when it comes to sourcing parts and spiralling costs you needn't worry as we provide full diagnostics, parts and labour. We have over 10 years of experience in repairing, installing and maintaining appliances so you know we have the knowledge and expertise to get the job done.
Bosch oven repairs with a guarantee
For the past century and nearly four decades, the Bosch brand has been synonymous with excellence, quality and reliability. With its wide range of household appliances, it seeks to meet every household's needs. And nowhere is this more prevalent than with its range of ovens. 
We use our Bosch ovens on a daily basis. Ideally, they should operate perfectly each and every time for many years ahead. But it does occasionally happen that your Bosch oven breaks down or overcooks or undercooks your food. This can leave you in quite a dilemma. How do you ensure that every member of your household gets fed with your delicious meals on time, on budget and with a quality guarantee on your Bosch electric oven repairs? The answer is simple. Domex has you covered all the way.
With our specialised Bosch oven repairs, we ensure that you get the highest quality service possible. How do we do this? Firstly, by ensuring that each of our engineers is thoroughly trained internally. This training is done to the highest quality industry standards, which even exceed the expectations and requirements of global appliance manufacturers. As such, we are an Approve Service Partner to multiple international brands who trust us with their appliance repair needs. 
But to further strengthen our stamp of quality, we also offer a 12-month guarantee on the faults repaired and/or the spare parts fitted for your appliance repairs. In fact, our engineers come thoroughly prepared with the right set of tools at their side as well as a broad range of spare parts to ensure that your Bosch oven problem is resolved as swiftly as possible. To attest to this, we have found that nearly four out of five appliance repair jobs undertaken by our engineers are completed in just one visit. This means that follow up visits are kept to a minimum and that you can plan your time and schedule that much better.
With over 10 years of experience to our name and with trusted and reliable professionals who offer a guaranteed service, isn't it time you booked your next appliance repair service with us?
A qualified and professional Bosch oven engineer you can trust
When you schedule your appliance repair service with us at Domex, you can rest assured that you will be in very capable hands. The Bosch oven technician assigned to your case will be fully and thoroughly DBS checked for your safety and peace of mind. And in addition to this, you can also be assured that as a courtesy, they will give you a call up to 30 minutes prior to their arrival to ensure you can plan your day accordingly. No more waiting around or wasting hours waiting for a technician to arrive. You can now also book a same-day or next-day service in the event of an emergency.
Because of our comprehensive service offering, your Bosch oven maintenance will be expertly and professionally carried out. Due to the fact that we have extremely satisfied customers based on our extensive experience in the industry, we are also an award-winning service provider. This is nowhere better attested to than through our exceptionally high Trustpilot score where multiple happy customers have left glowing reviews for our engineers.
A reliable Bosch oven repair service at your fingertips
To book your appointment with us, all you have to do is reach out by picking up the phone and giving us a call or by filling in a short online form on our website. Our trained and friendly team will take it from there to ensure that you get the best Bosch oven repair service possible. 
With Domex, you can always rely on us to make the entire process from A to Z as seamless as possible for you. From highly experienced and professional engineers who are thoroughly trained and knowledgeable about undertaking Bosch electric oven repairs to the fact that our service is guaranteed meaning that you can prolong the life of your appliance, you can rest assured in the quality of our workmanship and service. 
All that you now need to do is get in touch with us. With same-day and next-day services available for emergencies or weekday appointments for matters that can wait for a little while longer, we're at your service whenever you may need us. Contact us today!
Why Choose Domex Appliance Services?
Fast, Reliable Service
We offer same-day and next day visits. With our outstanding first-time fix rate, 4 out of 5 repairs only need one visit.
Great Value
We quote diagnostic and repair fees separately. You only pay the repair fee if we fix your appliance. If we can't, you just pay for the diagnostic.
You Are in Control
Choose the day and time for us to visit, and we will send you a 3 hour window when our engineer is due to arrive.
We Are Experts
We know appliances and how to repair them. This is why we are trusted by most major manufacturers to be their service partner.
Confidence
You get an industry leading 12 months guarantee on your repair including any electrical / mechanical (non-cosmetic) parts we fit.
Trustworthy
Our experienced engineers are DBS (CRB) checked, trained comprehensively. We have awesome reviews, incredible service scores and multiple awards!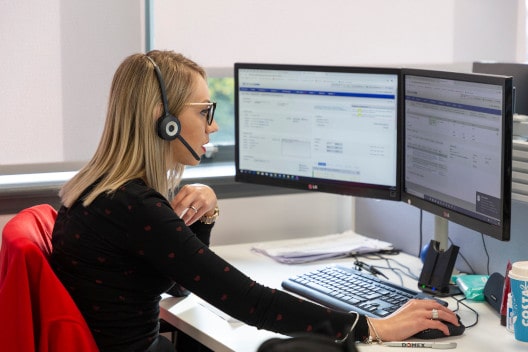 By offering you same day, evening or weekend service you get the assurance that our work is completed to the highest standard and that we put you first by being as flexible as possible – we know you don't have all day to wait around but that you need your oven repairing so we work around your schedule.