All our repairs come with a 1-year guarantee for the work we carry out, that way you know that should you encounter more problems we can be on hand to help.
What's more, you needn't worry about spiralling costs or the sourcing of parts because our full diagnostics, parts and labour service has everything covered.
The efficiency and smooth running of your appliances is important to you which means it's important to us too. We can offer same-day, evening or weekend visits to ensure we fit around your schedule so get in touch today for all your Bosch dishwasher repairs.
Having your Bosch integrated dishwasher repaired is now a breeze
Energy-efficient. Quiet. Reliable. The Bosch brand is known for its quality appliances, including its dishwashers. Whether you have a model that's built-in for a fully integrated look or a standalone piece, you can rely on your Bosch dishwasher for the ultimate in-clean crockery and cutlery. Of course, another benefit to this is the time it can save you. Dishwashers are perfectly designed to save you precious time doing chores you no longer have to worry about.
However, with time, wear and tear, kinks in the drain pipe, problems with the drain pump, filter issues and more – you may need specialised Bosch dishwasher repair. This can leave you in a pickle but not for long. Especially when you know that you can rely on the Domex engineers for your high-quality dishwasher repairs.
It may sometimes happen that you will need replacing of a drain pump on a Bosch dishwasher. While this may be a concerning issue at first, with Domes, this becomes a thing of the past. The reason behind this is that our engineers are thoroughly and intensively trained to perform repairs on all Bosch brands of dishwashers and as such, we are an Approved Service Partner for multiple global appliance manufacturer brands.
Our top-quality service is supplemented by our stamp of quality. Not only will our engineers attend to the diagnostics and repairs of the problem at hand. They will also bring the right spare parts with them for a comprehensive service that attempts to resolve your challenge in just one visit. In fact, nearly four out of five visits we have performed to date have been resolved in just one appointment. This, together with our one-year guarantee on the fault fixed and/or the spare part fitted will give you increased peace of mind and of course, should also help to increase the performance of your dishwasher. 
With our excellent Trustpilot score, we are proud to have served hundreds of customers within the community and continue to do so while striving for excellence and professionalism in every job we undertake. We also are considerate of your time and our engineers will call you up to 30 minutes prior to their arrival so that you can plan your day better. In addition, we offer same- and next-day appointments, if you require a more urgent fix. Overall, we offer a comprehensive service and a stamp of quality that's hard to beat.
Need your Bosch slimline dishwasher fixed?
No problem! Our Bosch dishwasher technician is expertly trained to help diagnose and fix practically any model of Bosch dishwasher. Our engineers are thoroughly and intensively trained to offer the perfect solution for your needs. Because we have come to rely on our dishwashers for taking care of the unpleasant chore of washing dishes several times a day, having your dishwasher break down is nothing fun to think about. But you don't have to worry. Our engineers and our service, as an Approved Service Partner, are both highly experienced and well trained as well as of high quality for optimal results.
When you need a Bosch dishwasher repair service, you can always rely on Domex. We have over 70 engineers who are trustworthy and reliable. In fact, they are all DBS checked for your security and peace of mind. They also carry out their duties to the highest professional standards and they're available for a same- or next-day consultation and appointment. 
Simply reach out to us to let us know how we can help you with your repairs. And if you aren't certain of what the problem is, you can rest assured that our engineers will be able to quickly and efficiently diagnose and troubleshoot the problem so that your Bosch dishwasher works as effectively as it should. You no longer need to shop around for spare parts, wait for a technician to arrive at their convenience and worry about the dishes piling up in the sink. Let Domex handle your Bosch dishwasher repairs expertly and professionally.
An expertly trained and highly professional Bosch dishwasher engineer
Reaching out to us at Domex is a quick and convenient experience. We have made it as easy as possible for you to have your Bosch dishwasher repaired at your convenience, quickly and efficiently. When you reach out to us, you will be assigned a specialist Bosch dishwasher technician, who is DBS checked and who has been thoroughly trained in repairing all makes and models of the Bosch brand. Your dishwasher is now in safe hands. To get in touch with us, simply give us a call or fill in the online form on our website. We've designed the booking process with you and your convenience in mind and we're ready to hear from you be of assistance today.
Why Choose Domex Appliance Services?
Fast, Reliable Service
We offer same-day and next day visits. With our outstanding first-time fix rate, 4 out of 5 repairs only need one visit.
Great Value
We quote diagnostic and repair fees separately. You only pay the repair fee if we fix your appliance. If we can't, you just pay for the diagnostic.
You Are in Control
Choose the day and time for us to visit, and we will send you a 3 hour window when our engineer is due to arrive.
We Are Experts
We know appliances and how to repair them. This is why we are trusted by most major manufacturers to be their service partner.
Confidence
You get an industry leading 12 months guarantee on your repair including any electrical / mechanical (non-cosmetic) parts we fit.
Trustworthy
Our experienced engineers are DBS (CRB) checked, trained comprehensively. We have awesome reviews, incredible service scores and multiple awards!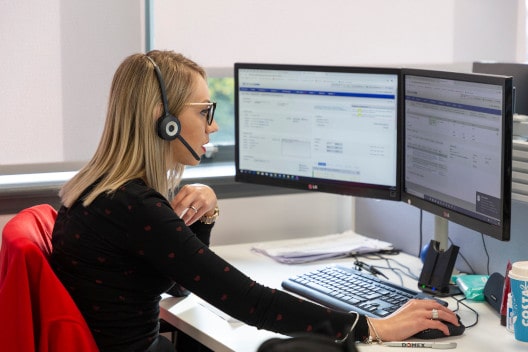 At Domex we boast 10 years of experience in domestic appliance repair and we know how important your appliances are to you. Your Bosch dishwasher is key to the running of your household and you should never ignore the signs of damage or low efficiency.