Your washing machine is one of the hardest working appliances within your home, with the exception perhaps of your fridge and freezer. For this reason it is important to ensure that day in day out it is running smoothly and efficiently, so if you notice your Beko washing machine showing signs of wear and tear, contact the professionals here at Domex.
We offer a 1-year guarantee on all repair work so you can be safe in the knowledge that should anything go wrong within that time we will be at hand to help.
Long-lasting Beko washing machine repairs
Beko is considered a trustworthy and reputable appliance brand that has been in existence for over 60 years. In this time, the brand has solidified itself on the European and UK market as an appliance manufacturer that one can rely on. One of the appliances that the brand is known for is its washing machines. These powerful appliances are used day in and day out for our laundry. And when it works well, there's nothing to worry about. However, when your Beko washing machine stops working or fails to work optimally, your entire plans need to change. This is because dirty laundry builds up and of course, you need clean clothes to get you through the day or week.
When wear and tear happens to your washing machine under the Beko brand, you will need a professional repair service. With us, troubleshooting your Beko washing machine becomes a seamless process. Domex is a trusted appliance and washing machine repair provider that ensures you get some of the best engineers in the industry. This is because our engineers are trained to the highest industry standards in order to offer you greater peace of mind. Apart from the thorough and intense training our engineers go through, we are also an Approved Service Partner by many global manufacturers. This, together with our one-year guarantee on fixing the faulty problem and/or installing spare parts means you can rest assured that the same problem won't resurface again.
Furthermore, with our Beko washing machine repair, you can rely on a service that doesn't waste your time. We know you have a busy schedule and that waiting around for an engineer to arrive is something that is best avoided. This is why we offer same and next-day appointments, too. In addition to this, our engineers will call you up to 30 minutes prior to their arrival for more convenience on your side, not to mention precious time saved.
When you need Beko appliance repairs, especially your washing machine, simply reach out to us and we will attend to your needs by diagnosing and troubleshooting the problem so that you can continue living your daily life uninterrupted and undisturbed by faults in your washing machine.
Looking for a trained Beko washing machine engineer?
There are many things that can go wrong with your washing machine. It is a powerful appliance that requires energy and water to operate. Its complexity is unparalleled, except perhaps for fridge freezers. However, that does not make the repairs any less complicated. 
With time, wear and tear on your washing machine will happen. Sometimes, it may be a faulty part. Other times, it may be error codes, drainage problems, malfunctioning pumps or motors and a range of other issues. This is why you need a trustworthy and reliable appliance repair service provider to ensure that you get your Beko washing machine pump replacement in time before greater damage is caused to your appliance.
Whether it's a pump replacement or you need a Beko washing machine motor replacement, you can rest assured that our engineers will arrive at your home well-equipped with spare parts to carry out the repair work. In fact, most of our repair jobs are completed successfully in just one visit. This means less time and resources spent on worrying about having your washing machine repaired. 
Our award-winning repair service means that you can count on us for your appliance repair needs. Our experienced and thoroughly trained engineers are also DBS-checked for greater safety and peace of mind. They carry out their repair service with your needs and convenience in mind. This is why we also offer same- and next-day appointments should you need them.
When you need Beko troubleshooting for your washing machine
Beko washing machine troubleshooting should be left to experienced engineers. These highly complex appliances require an expert eye and a reliable hand that knows just what they are doing. Our Beko washing machine repair is trusted by hundreds of customers in the region and this is attested to by our exceptionally high Trustpilot rating, which is something we are very proud of. Get in touch with us for your washing machine repairs today. We are easy to reach. All it takes is giving us a call of simply filling out the online booking form on our website. You can tell us precisely what you need or have our engineer come to diagnose the problem.
Why Choose Domex Appliance Services?
Fast, Reliable Service
We offer same-day and next day visits. With our outstanding first-time fix rate, 4 out of 5 repairs only need one visit.
Great Value
We quote diagnostic and repair fees separately. You only pay the repair fee if we fix your appliance. If we can't, you just pay for the diagnostic.
You Are in Control
Choose the day and time for us to visit, and we will send you a 3 hour window when our engineer is due to arrive.
We Are Experts
We know appliances and how to repair them. This is why we are trusted by most major manufacturers to be their service partner.
Confidence
You get an industry leading 12 months guarantee on your repair including any electrical / mechanical (non-cosmetic) parts we fit.
Trustworthy
Our experienced engineers are DBS (CRB) checked, trained comprehensively. We have awesome reviews, incredible service scores and multiple awards!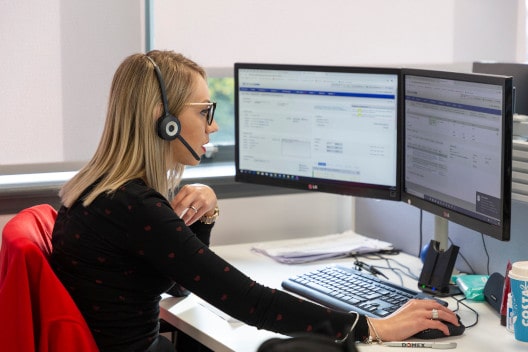 We are a Beko approved service centre and provide full diagnostics, parts and labour so you don't have to worry about sourcing parts and spiralling costs.
We offer same day, evening and weekend visits, so repairing your washing machine need never be an inconvenience. Contact the Domex team to arrange your repair slot today.