Here at Domex, we're an approved Beko service centre for a range of appliances, including tumble dryers. We specialise in performing repairs on Beko tumble dryers, working to a high standard to perform full diagnostics and quick, timely repairs on any make or model.
Our Beko tumble dryer repairs are carried out by one of our fully accredited and experienced technicians on your own premises to make the process as straightforward for you as possible, and with our same day evening and weekend visits and 30 minute courtesy calls, we guarantee a fast, reliable service every time.
All repairs carried out by our team come with a full 12 month guarantee too, so you can rest assured that your dryer will be in safe hands over the course of the next year.
Beko Tumble Dryers Installation
Whatever your make or model, we also offer a full Beko tumble dryers installation service so if you've just purchased a new dryer and want to ensure it's set up correctly or would like some expert guidance, we can help get you up and running in no time.
Choose a trusted household name for your Beko tumble dryer repairs
The globally renowned Beko brand has been bringing household appliances to many homes all over the world for over half a century. This esteemed appliance manufacturer is known for the quality and reliability of its appliances. What's more is that their tumble dryers are considered energy efficient, quiet and have a variety of quick dry programmes.
But when your tumble dryer stops working, you're back to hanging up laundry the old fashioned way. This is not only a time-consuming chore but it's also inconvenient. No one understands better than we at Domex do how important it is to have all your household appliances working optimally. And that's why we are here for you when you need Beko tumble dryer repairs.
With our professional service, which is trusted by hundreds if not thousands of households across London, you can now rest easy knowing that your tumble dryer repairs are in good hands. That's because we offer an optimal 12-month quality guarantee on the fault repaired and/or spare parts fitted. With such a guarantee, you can now be certain that you won't face the same tumble dryer issue for a long time yet.
That's partly because of the experience, skills and professionalism of our Domex engineers. Each one goes through intensive and rigorous internal training that not only meets but exceeds industry standards. With such quality of workmanship, your appliance is in safe and capable hands. What's more is that its functionality will be restored so that you can have full use of it once again.
In addition to our quality guarantee and the professionalism of our engineers, you can count on a comprehensive A to Z service. This means that you can rely on a multi award-winning appliance repair service provider with an exceptional reputation for quality. This is nowhere better illustrated than through our excellent Trustpilot score where hundreds of happy customers have left glowing reviews for our professional engineers.
Apart from this, with us, you can rest assured that your time won't be wasted. How do we do this? By striving to ensure that we keep all follow up visits to an absolute minimum. In fact, nearly four out of every five appliance repair jobs we carry out are completed in just one visit. Hassle-free and convenient for you.
Your highly skilled Beko tumble dryer engineer is just a call away
Whether you have an emergency and need a same-day or next-day Beko tumble dryer repair service or you'd like to book one of our regular weekday appointments, your trusted and professional Beko tumble dryer engineer is just a quick phone call away. We've made booking your service with us as simple and easy as possible. You can also reach out to us by filling out a short online form on our website.
Whichever option you choose, you can now have more peace of mind knowing that your tumble dryer is in excellent hands because the quality of our workmanship is recognised industry-wide. In fact, each of the 70 Domex engineers in our team goes through extensive and rigorous internal training that exceeds the industry's quality standards. In addition to this, we are an Approved Service Partner to multiple global appliance brands that trust us with quality repairs of their products.
With this in mind, you are assured of a high-quality and professional service that is hard to beat. Once you book your appointment with us, your Domex engineer will give you a call up to 30 minutes before arriving at your home for the repair job. This means your time isn't wasted waiting around all day for a repair technician to arrive. We value you and we value your time and strive to offer you the most comprehensive service possible.
Professional Beko tumble dryer troubleshooting you can count on
When your Beko tumble dryer stops working or starts malfunctioning, you are left with a challenge on your hands. Who will you call to carry out your service repairs? And how do you know that they're a reliable service provider?
With Domex, this is something you don't need to worry about at all. That's because we have been providing quality appliance repair services for over a decade now and our engineers go through intensive internal training that exceeds the industry standards for quality assurance.
In addition to this, when you choose us for your Beko tumble dryer troubleshooting, you can rest assured of the quality of our workmanship because we offer a 12-month guarantee on the fault repaired and/or spare parts fitted. And speaking of spare parts, your assigned engineer will bring those along with them so that no time is wasted and they can get on with the job.
Why Choose Domex Appliance Services?
Fast, Reliable Service
We offer same-day and next day visits. With our outstanding first-time fix rate, 4 out of 5 repairs only need one visit.
Great Value
We quote diagnostic and repair fees separately. You only pay the repair fee if we fix your appliance. If we can't, you just pay for the diagnostic.
You Are in Control
Choose the day and time for us to visit, and we will send you a 3 hour window when our engineer is due to arrive.
We Are Experts
We know appliances and how to repair them. This is why we are trusted by most major manufacturers to be their service partner.
Confidence
You get an industry leading 12 months guarantee on your repair including any electrical / mechanical (non-cosmetic) parts we fit.
Trustworthy
Our experienced engineers are DBS (CRB) checked, trained comprehensively. We have awesome reviews, incredible service scores and multiple awards!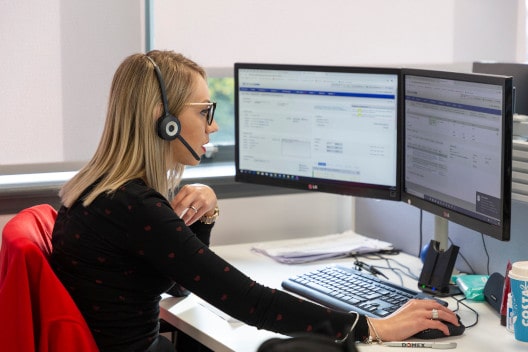 Simply get in contact with one of our friendly advisors to book your visit and one of our engineers will be happy to help you out.