Your oven unit is an essential element of your day to day lifestyle, whether you're relying on it to cook a meal for yourself, guests, or your entire family. However, inevitably like any hard working appliance it can require some maintenance from time to time, be it repairs or part replacements.
Beko has long been regarded one of the top household appliance brands, and as such is synonymous with quality workmanship.
When you need professional and reliable Beko oven repairs
Beko is an appliance brand that's been in existence since 1955. Over the past several decades, the brand has come to the fore of many households in Europe and across the United Kingdom. Initially starting out with white goods, today they have ranges of ovens that come in stainless steel, among others. They also have great energy efficiency and of course, they help us prepare our meals on a daily basis. 
Just like any appliance sees wear and tear with use, so do some Beko ovens. This means that, depending on the problem, you may need a Beko oven element replacement or a Beko oven fan motor replacement. Because Beko ovens consist of a wide range of elements and parts, you need a repair service that is both professional and reliable. 
At Domex, we have over 70 engineers to assist you for a same or next-day service, or for a service on a day that's convenient for you. Our engineers go through intense and thorough training, which is approved by global manufacturers including Beko. As such, this means that you can rely on their expertise to ensure your Beko oven repairs are as well taken care of as possible.
Apart from our engineers' expertise, you can rely on them to come well-prepared with the right spare parts for your Beko oven. To ensure that they offer you a courteous service, they will also call you up to 30 minutes before their arrival for the scheduled appointment so that you can plan your day much better. 
In addition to all this, we have established that almost every visit by one of our engineers results in a job well done. This is because in most cases, all it takes is one visit for effective repairs to be carried out. We take pride in our stamp of quality, which means that we are not only an Approved Service Partner by brands including Beko, we are also an award-winning service provider which has an exceptionally high Trustpilot rating and as a result, an excellent reputation for quality oven repairs. 
Is your Beko electric oven not working as it should be?
Beko built-in ovens can come with an extra challenge of having them repaired because they are internally fixed and cannot move with ease. However, our specialist engineers are perfectly equipped to handle any such repairs that you may require. They are thoroughly trained to provide you with the best service possible. And furthermore, they attempt to resolve your Beko oven repair needs timeously and with great care. 
When our engineer arrives at your property, they will diagnose and then repair the fault with your Beko oven. And to give you greater peace of mind, we offer a 12-month guarantee on the fault fixed and/or on the spare parts fitted. This means that you don't have to worry about the same problem recurring after the repairs have been carried out. It means you can enjoy your oven and the convenience it brings you, the members of your household and any guests that you may have coming over.
Do you need an expert Beko oven element replacement?
Don't let a faulty oven stop you from preparing the perfect meals. Simply get in touch with us for your Beko oven repair needs. Our trusted engineers know that sometimes, a Beko oven element needs to be replaced. What makes our service exceptional is that we attempt to resolve the problem in just one visit. Although sometimes follow-up visits are required, in nearly four out of five cases, our engineers can handle your Beko oven fault in just one visit.
Booking your Beko oven repair service with us is simple. You can give us a call or leave a message for us through the online booking form on our website. Whichever way is more convenient for you, trust that you can rely on our engineers who are also DBS checked for greater security. The engineers you let into your home are there to help you and they will do just that.
Why Choose Domex Appliance Services?
Fast, Reliable Service
We offer same-day and next day visits. With our outstanding first-time fix rate, 4 out of 5 repairs only need one visit.
Great Value
We quote diagnostic and repair fees separately. You only pay the repair fee if we fix your appliance. If we can't, you just pay for the diagnostic.
You Are in Control
Choose the day and time for us to visit, and we will send you a 3 hour window when our engineer is due to arrive.
We Are Experts
We know appliances and how to repair them. This is why we are trusted by most major manufacturers to be their service partner.
Confidence
You get an industry leading 12 months guarantee on your repair including any electrical / mechanical (non-cosmetic) parts we fit.
Trustworthy
Our experienced engineers are DBS (CRB) checked, trained comprehensively. We have awesome reviews, incredible service scores and multiple awards!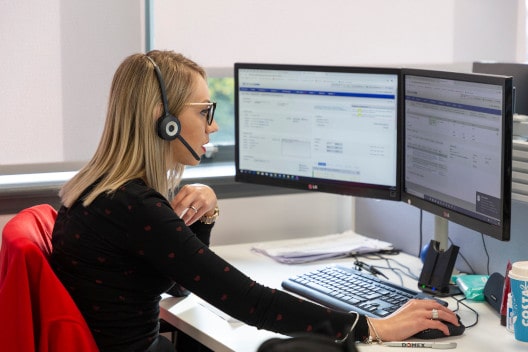 We are a Beko approved service centre so when it comes to diagnostics, repair and installation of spare parts you can be sure we uphold the highest standards.
We aim to be as flexible as possible to ensure that you can obtain the repairs you need at a convenient time for your busy lifestyle. For this reason we offer same day, weekend and evening time slots, simply contact the Domex team today to arrange yours.