Your dishwasher is a key appliance within your kitchen, day in day out assisting with the cleaning of your dishes so that you can get on and do better things. However despite diligent care and careful use it can show signs of wear and tear.
We are an approved Beko service centre so you can be sure all repair work and installations will be performed to the highest standards. We specialise in all makes and models of Beko dishwasher repair, so when yours is out of action you can count on us for full diagnostics, repair and replacement.
When you need a high-quality Beko dishwasher repair service
The Beko brand was established in Europe and has been creating high quality household appliances since 1955. As one of Europe's favourite appliance brands, Beko stands out for its commitment to quality. However, no matter how diligent you may be with your Beko appliances, especially your Beko dishwasher, wear and tear is common and some associated problems can arise as a result of this.
While you can always go to a back-street "specialist", you are unlikely to get the highest quality service that we at Domex offer. In fact, our service is a comprehensive and holistic approach to you and your needs as we carry out Beko dishwasher repairs whilst offering a 12-month guarantee on the faults repaired and/or spare parts fitted. This can not only prolong the life of your appliance, it can save you further costs and headaches later on. 
As an Approved Service Partner to multiple global appliance manufacturers, including Beko, we are considered a trusted service provider and are committed to providing you with the highest quality service possible. When your assigned Beko dishwasher engineer arrives for their appointment at your home, they will come fully equipped with all the right tools and spare parts to ensure that the job is completed in just one visit.
That's right. Our observations show that nearly four out of every five visits are resolved the first time around without the need for a follow up visit. This means that you can rest assured that we will try to save you time and money wherever possible while offering you our guarantee and a professional service you can trust. 
In fact, as part of our comprehensive service offering and our commitment to you, your assigned engineer will give you a call up to 30 minutes before their appointment. This is a courtesy call to save you time and enable you to get on with more productive things in life. No more needing to wait around for hours when you can rely on professional engineers who take your time very seriously.
With us, you can book a same-day and next-day appointment in the case of emergencies and on other days of the week, if you are willing to wait it out. At Domex, we understand just how much you have come to rely on your Beko dishwasher and any disturbances in your routine can not only be frustrating but costly, too. With this in mind, we aim to optimise your experience with us and attempt to resolve your dishwasher challenges in as little as one visit.
Your reliable Beko dishwasher engineer is ready to assist you
The rigorous internal training that the Domex Beko dishwasher engineers go through is extensive and even exceeds the quality standards of global manufacturers. This is perhaps one of the reasons why we are an award-winning service provider with extensive experience to our name. We promise you effective results and we deliver. And this is perhaps one of the reasons why so many of our customers have given us an exceptionally high Trustpilot score. Their positive ratings and reviews mean that we've done the job well while ensuring that we don't waste your time. 
When you need to fix a Beko dishwasher, you can trust our engineers to do the job professionally, efficiently and at your convenience. The Domex engineers are also thoroughly DBS background checked for your safety and peace of mind. Overall, our service is marked by a stamp of quality that few on the market can beat. We are truly proud of our customers' satisfaction with our services and aim to continue being a leader where it matters most – ensuring your Beko dishwasher is in safe and capable hands.
All that you now need to do is get in touch with us for your professional service. We are just a phone call or a few clicks away. That's right. You can fill out a short online form on our website and tell us what you need. Our team of friendly and supportive staff will take it from there and assign the best Beko dishwasher engineer to you for your convenience.
Your Beko dishwasher pump replacement just got easier
Various things can go wrong with your Beko dishwasher, including the need for a Beko dishwasher pump replacement. Although this may seem complicated and challenging, you can rest assured that it is something which your Domex engineer can help with professionally and efficiently.
Whether it's a Beko dishwasher drain pump replacement or something else, we've got you completely covered. This is because the Domex engineers arrive fully prepared to get the job done. They'll diagnose the problem and then attend to troubleshooting it while you can enjoy a 12-month guarantee on the repaired faults and/or spare parts fitted. This stamp of quality is unmatched but that's not all.
We are also an Approved Service Partner for many global appliance manufacturers including Beko. They trust us to maintain, uphold and even exceed the highest standards in the industry and we do just that. Because of the intensive internal training our engineers go through, which is recognised by global brands, we are proud to be offering the highest quality of service possible.
Why Choose Domex Appliance Services?
Fast, Reliable Service
We offer same-day and next day visits. With our outstanding first-time fix rate, 4 out of 5 repairs only need one visit.
Great Value
We quote diagnostic and repair fees separately. You only pay the repair fee if we fix your appliance. If we can't, you just pay for the diagnostic.
You Are in Control
Choose the day and time for us to visit, and we will send you a 3 hour window when our engineer is due to arrive.
We Are Experts
We know appliances and how to repair them. This is why we are trusted by most major manufacturers to be their service partner.
Confidence
You get an industry leading 12 months guarantee on your repair including any electrical / mechanical (non-cosmetic) parts we fit.
Trustworthy
Our experienced engineers are DBS (CRB) checked, trained comprehensively. We have awesome reviews, incredible service scores and multiple awards!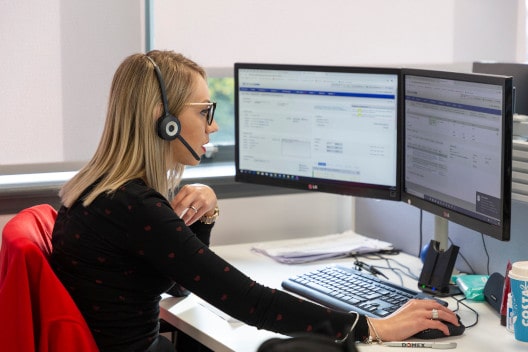 Unfortunately your dishwasher may break at an inopportune moment and fitting in a repair can be difficult, that's why we aim to be as flexible as possible to ensure you can get the repair you need at a time to suit you. We have same day, weekend and evening appointments; simply give us a call today to arrange one to suit you.